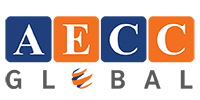 The World Tour!
ft. Australia, United Kingdom, USA, Canada
AECC Global Study This Or That: World Tour - where the education magic never stops and the knowledge exchange never ends!
We are talking about 21 talks and 3 workshops covering 55 subject areas! Be prepared to meet with over 38 institution partners (involving more than 90 universities) across 4 countries. We have invited some of the academic professionals to share insights about the subjects!
All these talks/forums and workshops are FREE! It's all about helping you to understand what you'll be studying in the future.
Sign Up Now! 
Get the AECC: STOT World Tour pass and join our party!
Featuring SGD30 Grab Credit for 50 lucky attendees.
The more sessions you attend, the more chances to win!
Medicine
Pharmacy
Physiotherapy
Occupational Therapy
Chiropractic
Psychology
Counselling
Early Childhood Education
Food Science
Nutrition & Dietetics
Accounting
International Relations
International Business
Retail & Supply Chain
Finance
MBA / MBA International
Commerce / Management
Psychology
Design Management
Business Information System
Blockchain (Business)
Entrepreneurship
Computing & Innovation
Teaching & Education
Professional Accounting
Digital & Social Media Marketing
Business Analytics
Cybersecurity
Computer Science
Artificial Intelligence
Cyber Security
Information Technology
Robotics and Mechatronics
Mechanical Engineering
Electrical & Electronic Engineering
Architecture
Construction Management
Civil Engineering
Mathematic Science
Data Science
Actuarial Science
Design: Visual & Interaction
Communication & PR
Game Design & Development

Animation, Film & Video
Communication Design
Hotel management & hospitality
Culinary & Patisserie
Tourism & hospitality
Pathway to USA & Canada
Pathway to UK


Australia
Australian National University
Curtin University
Deakin University
Edith Cowan University
Flinders University
Le Cordon Bleu
Macquarie Univeristy
Monash University
Queensland University of Technology
RMIT University
The University of Adelaide
The University of Adelaide (Melbourne)
The University of New South Wales
The University of Queensland
The University of Sydney
The University of Western Australia
Torrens University Australia
Univeristy of South Australia
University of Tasmania
University of Technology Sydney
Victoria University
William Angliss Institute
United Kingdom
BPP University
De Montfort University
Keele University
Heriot-Watt University
Northumbria University
University of Aberdeen
University of Dundee
University of Essex
University of Plymouth
University of Portsmouth
UWE Bristol
Education Pathways
INTO Global (UK)
Kaplan International Pathways (AU, UK)
Navitas (US, CA)
Shorelight Education (US)